Author, Mom,
Food Enthusiast.
Sara is the author of the Defy trilogy and Dark Breaks the Dawn duology. She has a new series launching this fall!
SARA'S NEWEST SERIES: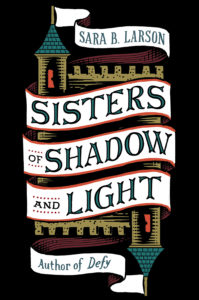 SISTERS OF SHADOW AND LIGHT released November 5th from TorTeen/Macmillan! 


**Covid-19 special offer!!**  To support small businesses during this hard time, I'm reopening what was my preorder offer for ANYONE who orders through The King's English Bookshop – or any independent bookstore.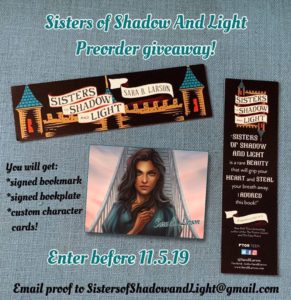 Submit proof of purchase from any independent bookstore and I'll mail you all 2 gorgeous character cards with artwork from Diana Dworak!! *ALL orders through The King's English Bookshop will get all 6 cards!**
Here's the synopsis:
Zuhra and Inara have grown up in the Citadel of the Paladins, an abandoned fortress where legendary, magical warriors once lived before disappearing from the world—including their Paladin father the night Inara was born.
On that same night, a massive, magical hedge grew and imprisoned them within the citadel. Inara inherited their father's Paladin power; her eyes glow blue and she is able to make plants grow at unbelievable rates, but she has been trapped in her own mind because of a "roar" that drowns everything else out—leaving Zuhra virtually alone with their emotionally broken human mother.
For 15 years they have lived, trapped in the citadel, with little contact with the outside world…until the day a stranger passes through the hedge, and everything changes.
You can read an excerpt on Paste Magazine by CLICKING HERE!
And you can order by CLICKING HERE!
"I was completely swept away with this fierce magical story of broken family, and sisters trying to survive a mysterious past. Romance, betrayal, gryphons, forbidden doorways, and devoted sisters had me flipping the pages to unravel the secrets of this dark world where no one is who they seem to be. Larson has created a spellbinding world that has all the elements I love―magic, mystery, romance, and sisterhood! I can't wait for more!"―Mary E. Pearson, New York Times bestselling author of The Kiss of Deception
"What a stunning gem of a story. Fans of gorgeous, emotional, action-packed fantasy are going to want to snap this up. I loved it so much, I read it in one sitting!"―C.J. Redwine, New York Times bestselling author of the Ravenspire series
"Packed with fascinating relationships, pulse-pounding romance, and breathtaking adventure, this story held me captive to every page."―Kathryn Purdie, #1 New York Times bestselling author of Burning Glass
"Larson's bold and imaginative tale of sisterhood, magic, and monsters is a deft exploration of loneliness, family, and friendship inside a citadel hedged by lies and blood." ―A.G. Howard, #1 New York Times and international bestselling author of The Splintered Series
"Sisters of Shadow and Light is a rare beauty that will grip your heart and steal your breath away. I adored this book!"―Jennifer A. Nielsen, New York Times bestselling author of The Traitor's Game
---
WHAT DO YOU WRITE? 


The DEFY Series
Alexa Hollen is a fighter. Forced to disguise herself as a boy and serve in the king's army, Alex uses her quick wit and fierce sword-fighting skills to earn a spot on the elite prince's guard. With hidden foes lurking around every corner, is Alex strong enough to save herself and the kingdom she's sworn to protect?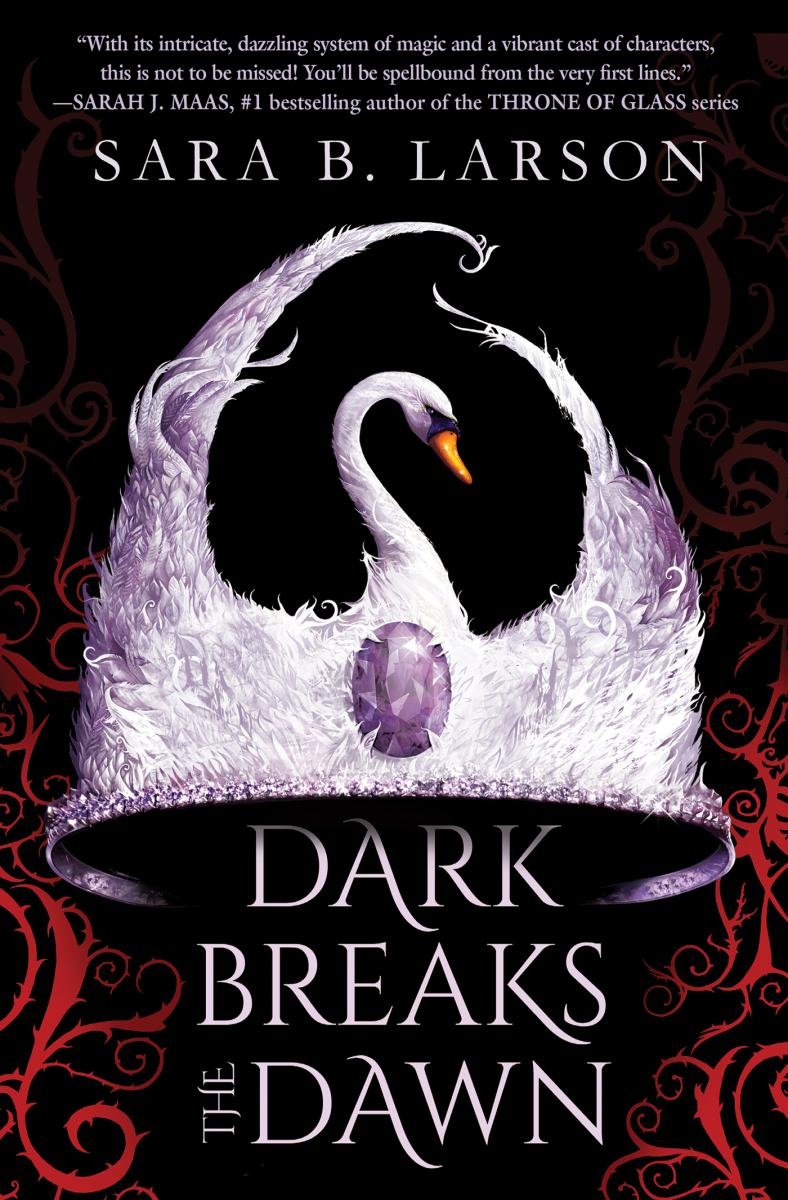 DARK BREAKS THE DAWN DUOLOGY
A fantasy re-imagining of Swan Lake – the new duology started with Dark Breaks the Dawn. The finale Bright Burns the Night released May 2018!
WHO ARE YOU ANYWAY?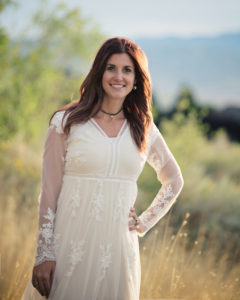 How long have you been writing? Where do you get your ideas? Why doesn't your hair match your author picture? So many questions, so little time…